The recruitment marketing process is one of the most important, yet often overlooked aspects of leadership talent acquisition. Particularly at the executive hiring level, image matters. You not only need to find candidates aligned in skill set and mindset; you must also maintain a public persona with which top talent wants to be associated. Recruitment has become a sales and marketing function, and only your leadership team is positioned to optimize your organization's employer branding and recruitment marketing efforts.
In this blog post, we'll break down the concept of recruitment marketing, particularly at the executive level, differentiate it from employer branding, and recommend ways for your c-suite to transform the way you target executive candidates and recruit talent for leadership roles.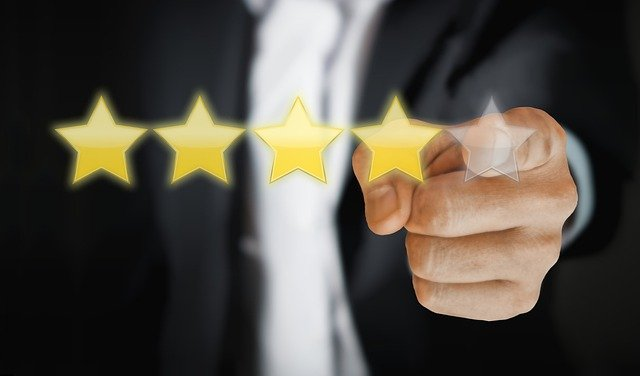 In today's job market, it's crucial to engage qualified leadership candidates before they hear about your organization from other sources.
Before you activate recruitment advertising campaigns, it's vital to have a clear and comprehensive employer brand in place so that recruitment messages will resonate with prospective candidates.
In this article, we'll explore how recruitment marketing can help improve your hiring outcomes by engaging the right potential candidates in your efforts to fill c-suite vacancies.
How is recruitment marketing different from employer branding?
Think of your employer brand as the content, and recruitment marketing as the delivery system. While inbound recruiting is certainly one component and channel to be leveraged, extending the reach of your employer brand is also going to require outbound efforts.
Employer brand content is an inbound effort to target active job seekers who are already looking for opportunities, engaged with your company, or exploring your organization or those with whom you compete for talent. Recruitment marketing is different from employer branding in that it's an outbound effort in which content is leveraged to attract passive candidates with compelling messages and offers. The recruitment marketing funnel is similar to the sales funnel in that the stages include awareness, interest, decision-making, and action.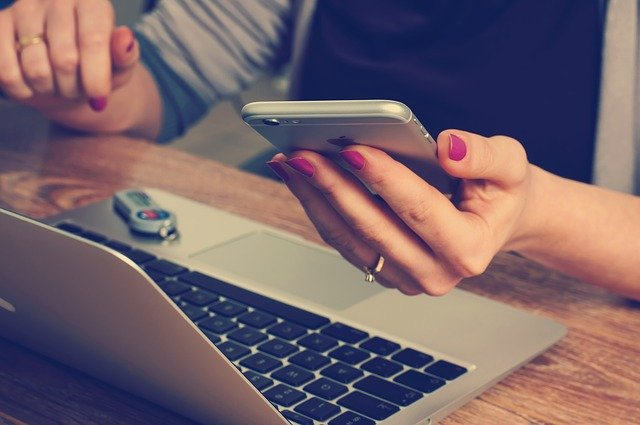 What is recruitment marketing?
Recruitment marketing is the process of creating and delivering content that attracts, engages, informs, and converts prospective employees into applicants. Recruitment marketing strategies are designed to reach both active job seekers who align with your organization and passive candidates who may not be actively searching for new job opportunities.
One goal of recruitment marketing is to build a talent pipeline of qualified candidates so that, when you experience a leadership vacancy, the recruitment process is more efficient, your opportunity cost is minimized, and you avoid making a bad executive hire.
Organizations often use recruitment marketing to target specific demographics, such as prominent leaders or experienced professionals with very specific profiles.
Why is recruitment marketing important to executive hiring?
Talent acquisition has become a sales and marketing function. It takes an average of 10 touchpoints to engage a candidate. In today's tight labor market, it's more important than ever to proactively attract top leadership talent with a recruitment marketing strategy. With so many compelling jobs on the market, it's essential to have a recruitment process that engages passive candidates and motivates them to consider your organization as a potential employer.
Recruitment marketing can function as a form of reputation management. Given the proliferation of digital media, the level of competition for top talent, and user-generated content, many variables impacting your company's public perception are out of your control. Your employer brand is a curation of those elements under your influence. Recruitment marketing is the amplification of your brand's key messages, working to reach new members of your target audiences while also drowning out detractors.
How does recruitment marketing complement your employer brand?
Recruitment marketing helps build an employer brand by targeting qualified candidates with compelling messages and offers. When done correctly, recruitment marketing can create a positive perception of your organization and motivate prospective employees to consider your company as a potential place of employment.
Your recruitment marketing strategy should include unique target personas and dedicated content assets to engage candidates with different demographics, priorities, and career aspirations.
How to Start Building your Recruitment Marketing Strategy
Get the C-Suite involved in the recruitment process.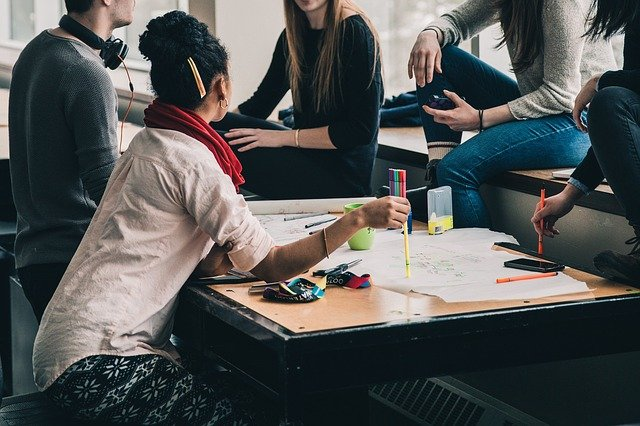 As an employer, it's crucial to guide your recruiting team into alignment with your recruitment strategy and corporate vision. Once that's achieved, your talent acquisition leaders must be equipped with effective tools for securing great talent. Keeping the line open between leadership and hiring teams is one of the most challenging aspects of the recruiting process. If they're to consistently attract candidates, build a qualified talent pool, nurture relationships, and ultimately secure a commitment from the best possible executive for your company, your talent acquisition resources are going to require support. Providing it falls squarely on the executive team.
Empower your recruiting team to become talent acquisition leaders.
There are a number of ways you can help your team recruit top talent. First, take a comprehensive look at your employer brand. Everyone involved in recruiting needs to be aware and up to date on all media about your company — that includes each job description, job boards, your applicant tracking system, social media platforms, your interview and hiring process, the careers page on your website, reviews on Glassdoor, online community conversations, recruiting events, and any other recruiting channels that could make an impact on your organization's reputation.
Candidates should have a positive perception of your company before they even begin to engage with your recruitment process — or they might not take the risk. A prerequisite to addressing your employer brand is taking a close look at your company culture. Are you truly cultivating an atmosphere that will attract the best and brightest from each generation participating in the labor force? Are you actively listening to your employees and alumni? Are you prioritizing the issues making the biggest impact on job seekers today? We're talking flexible work arrangements, DE&I, child care options, and internal equity. If not, make some necessary changes. Finally, streamline and simplify your recruitment process. The more complicated and time-consuming it is, the less likely you are to end up maintaining access to great candidates.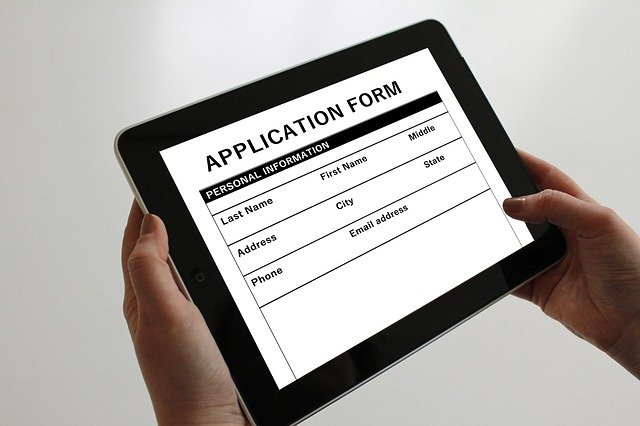 Meet executive candidates where they are.
This means strategically activating your recruitment marketing channels. The prospect of a job search is dramatically different for an established, top-tier executive than for just about any other participant in the labor force. Confidentiality, anonymity, and discretion are the bare minimum of what's required to engage these members of the talent pool. Job boards, online reviews, and social media management are must all be addressed. But the most successful targeting of established executives often involves some "old-school" techniques. Engagement with the latest trendy methods used to attract candidates — like online communities, digital job applications, and social media — become attached to individuals digital footprints and raise the risk of exposure.
Email marketing can be effective, but it's best executed using personal email addresses. Networking has arguably never been so valuable as it is today. Editorial content and PR are dark horses in the battle for engagement. Don't spend your TA budget chasing fads. If you don't understand Tiktok, play to your strengths. The best candidates are already employed and averse to outing themselves as job seekers who've jumped into the talent pool.
Drive recruitment decision-making with relevant, high-quality job market data.
We've stated that executive hiring needs to be highly strategic, but the 2022 market for executive talent is evolving faster than talent acquisition professionals can keep up. To attract more top candidates worth considering, great companies are drawing on up-to-date market intelligence that's as close to real-time data as possible. That means staying on top of quarterly compensation trends, changing candidate priorities, evolving workplace conditions, and your competition. Doing so empowers your hiring team to target candidates with valuable content that's releveant in the moment at every stage in the candidate journey.
Document and share your recruitment marketing strategy.
Recruitment marketing is a crucial part of modern talent acquisition, and improving outreach to potential talent should be a team-wide effort. Effectively practicing recruitment marketing requires cohesive employer brand representation throughout your organization — from the c-suite to the hiring manager to the entry level worker and alumni.
Don't underestimate the importance of shoring up a clear and positive employer brand before activating any recruitment marketing strategies. By targeting qualified candidates with compelling messages and offers, recruitment marketing can help build an employer brand that attracts top talent in a tight labor market.
Evaluate your talent partners based on the current market context.
Executive talent acquisition has changed; is in fact unrecognizable from its condition five years ago. If you're not getting the leadership results you need to meet your strategic goals, it's time to consider augmenting or replacing your talent acquisition resources. The recruitment tools that served you in the past simply aren't going to cut it in 2022 and beyond.
If you're looking to fill a c-suite vacancy, we challenge you to consider our proven and experienced executive search firm. CCY has over 40 years of success helping organizations like yours find and recruit the best leaders in the business. We offer a free recruitment process evaluation so that we can understand your specific needs, allocate dedicated and specialized recruitment consultants, create a recruitment marketing strategy tailored specifically for your organization, and guarantee our results.
Contact us now to start seeing the value of our proven process today.